A passion for nougat
Nougat La Linoise, a savoir-faire and mastery which are passed down from father to son. The company is currently represented by the 4th generation of the same family.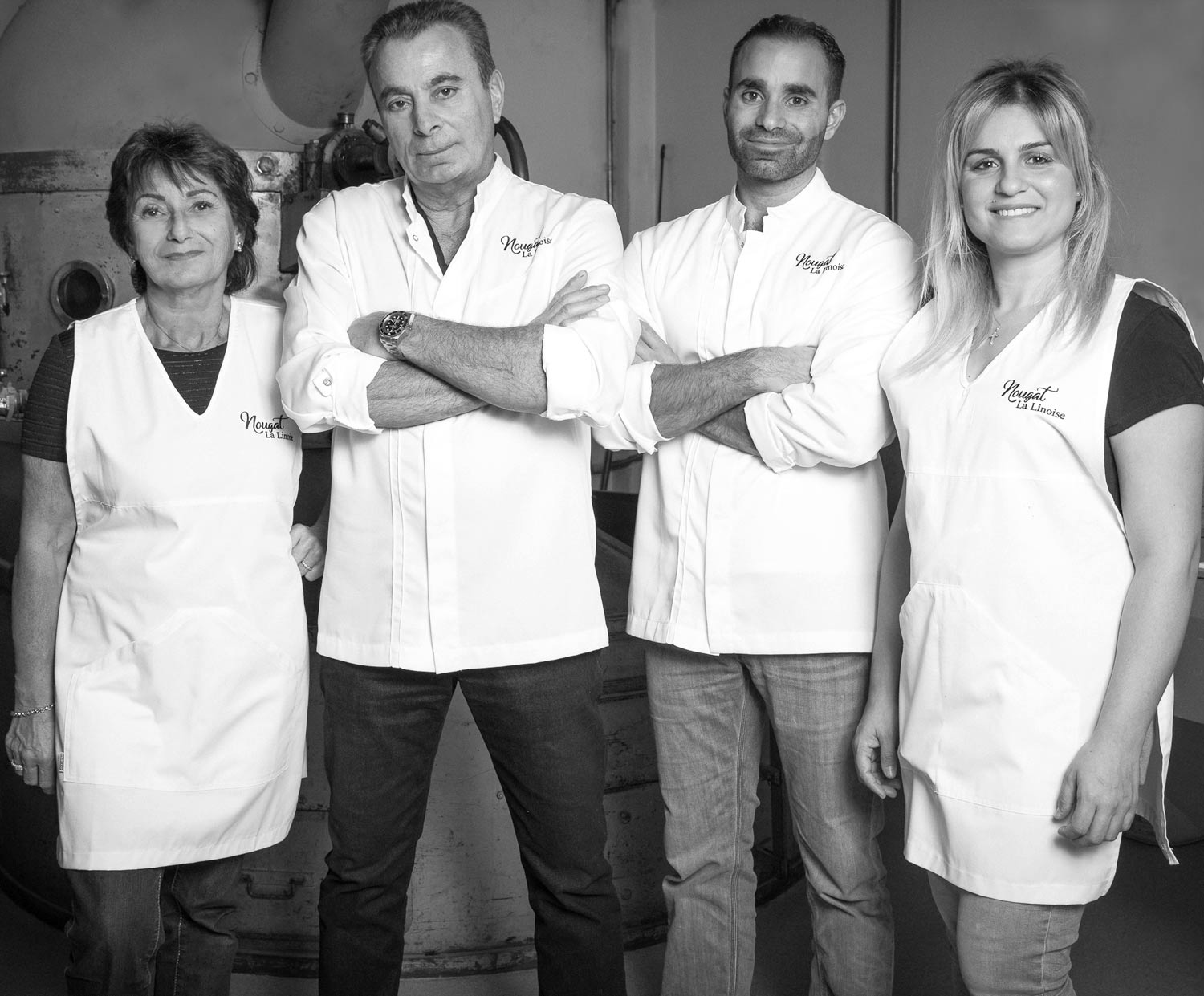 The story began in the 1930s in the town of Montélimar…
Our adventure began when Joseph Achikian was an apprentice in a nougat factory in Montélimar in the 1930s…
When his son Daniel was born, Joseph Achikian and his family left Montélimar and moved to the Paris region, where, with the help of his children he continued to develop his expertise.
Establishment in the Paris region in the 1970s
In the 70s, Daniel moved to Linas (Essonne). He bought a copper cauldron and continued his activity in a small premises arranged as a workshop. This is where "La Linoise" was founded.
The gentle sweet fragrances could be smelt at 20, rue de la Fontaine in the town of Linas: vanilla and grilled almonds which would be combined with the nougat paste. The first La Linoise nougat was ready.
Creation of the "Nougat La Linoise" brand in 1989
Over time, Daniel made a name for himself thanks to the quality of his products and his hard work. He passed on his know-how, skills and mastery to his two sons.
The elder son, Philippe, boosted the company by acquiring new materials, extending the premises and developing new products.
In 1989, the "Nougat La Linoise" brand became a registered trademark.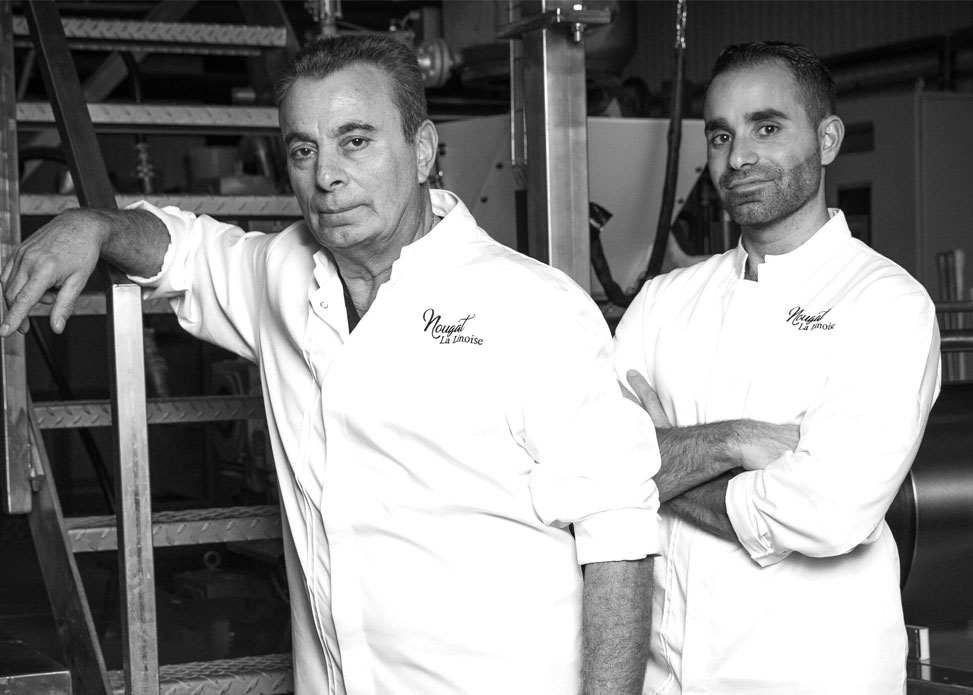 The 4th generation takes over
In 2010, Jérémie, Philippe Achikian's son, joined the team.
It's a new era for the company with the introduction of international sales.
The 4th generation of the "La Linoise" family wants to continue to perpetuate this expertise by constantly striving for excellence in the quality of their products.